Footprint
Adeo Datacenter Footprint on datacenterHawk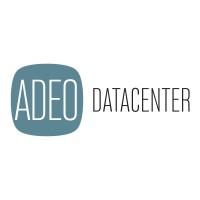 Adeo Datacenter
Herstedvang 8
Albertslund,
Denmark
Established in 2016, Adeo Datacenter is an IT services provider that delivers hosting solutions to customers in the greater Copenhagen region. Adeo offers an array of solutions, including: private racks, private HA clusters, enterprise cloud servers, and bespoke solutions. Adeo Datacenter is headquartered in Albertslund, Denmark.
Contact Digital Realty
Adeo Datacenter's leasing focus
Based on the datacenterHawk platform
Adeo Datacenter's data centers
Adeo Datacenter has 1 data centers on the datacenterHawk platform.
Looking for a colocation partner?
Connect with Digital Realty to learn about their colocation offerings.