Footprint
INOC Data Centers Footprint on datacenterHawk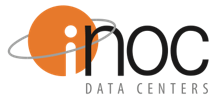 INOC Data Centers
4 Tower Place, 2nd Floor
Albany, NY
United States
Established in 2000 by subsidiaries of four New York Incumbent Local Exchange Carriers, INOC Data Centers focuses on delivering data services, Internet connectivity, disaster recovery, colocation, and managed hosting solutions to customers in the North East United States. The company operates two data centers in the New York metro area, both offering an array of products and services (i.e. dedicated internet connectivity, IP transport, ISP outsourcing services, colocation, disaster recovery, email outsourcing, consulting services, server and application hosting, and wholesale/retail RAS). INOC is headquartered in Albany, New York.
Contact Digital Realty
INOC Data Centers's leasing focus
Based on the datacenterHawk platform
INOC Data Centers's data centers
INOC Data Centers has 2 data centers on the datacenterHawk platform.
Looking for a colocation partner?
Connect with Digital Realty to learn about their colocation offerings.