Footprint
ITB2 Datacenters Footprint on datacenterHawk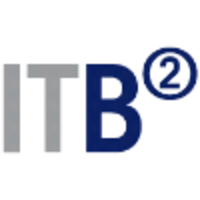 ITB2 Datacenters
Grote Woudhuis 5
Apeldoorn,
Netherlands
Established in 1997 as a specialist in ICT management, ITB2 Datacenters currently offers connectivity, colocation, and support services to customers in the Netherlands. The provider operates two facilities in Apeldoorn and Deventer from which ITB2 delivers renewable and redundant data center solutions with minimal power and water consumption. ITB2 Datacenters is headquartered in Apeldoorn, Netherlands.
Contact Digital Realty
ITB2 Datacenters's leasing focus
Based on the datacenterHawk platform
ITB2 Datacenters's data centers
ITB2 Datacenters has 0 data centers on the datacenterHawk platform.
Looking for a colocation partner?
Connect with Digital Realty to learn about their colocation offerings.