Footprint
Midco Business Footprint on datacenterHawk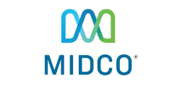 Midco Business
3901 N. Louise Avenue
Sioux Falls, SD
United States
A branch of Midcontinent since 1982, Midco Business was established with the intention of providing custom-built phone, Internet, cable TV, advertising, and data center solutions to customers in the South Dakota area. Midco acquired Dataware, LLC in Q2 2016, allowing them to gain ownership of Dataware's two data centers located in Sioux Falls and Yankton, South Dakota. Midco's data storage facility are directly linked to their wholly owned, operated, and engineered fiber-optic network – the Northern Plains Network. The company serves a myriad of banking, healthcare, energy, and government clients in the South Dakota metro region, delivering tailored IT solutions to customers requiring Tier II or Tier III facilities. Midco is headquartered in Sioux Falls, South Dakota.
Contact Digital Realty
Midco Business's leasing focus
Based on the datacenterHawk platform
Midco Business's data centers
Midco Business has 2 data centers on the datacenterHawk platform.
Looking for a colocation partner?
Connect with Digital Realty to learn about their colocation offerings.