Footprint
Penta Infra Footprint on datacenterHawk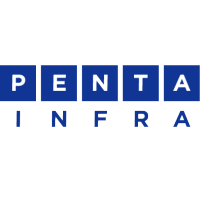 Penta Infra
Grasweg 73
Amsterdam,
Netherlands
Penta Infra is a Netherlands-based investor and operator of digital infrastructure. The company operates 15 data centers in Denmark, Germany, the Netherlands, and Poland, where they offer a variety of solutions, including colocation, disaster recovery, and networking. Their goals are centered around improving data center and fiber infrastructure, while maximizing environmental efficiency and reducing impact.
Contact Digital Realty
Penta Infra's leasing focus
Based on the datacenterHawk platform
Penta Infra's data centers
Penta Infra has 4 data centers on the datacenterHawk platform.
Looking for a colocation partner?
Connect with Digital Realty to learn about their colocation offerings.