Footprint
Proximity Data Centres Footprint on datacenterHawk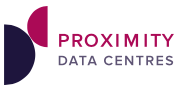 Proximity Data Centres
264 Banbury Road
Oxford,
United Kingdom
Proximity Data Centres is data center provider in the United Kingdom. With 8 data centers in their portfolio, Proximity continues to deploy regional edge data center in close proximity to the majority of the population. Proximity's ISO data centers offer low latency because of their strategic locations. Within the data centers, they offer colocation configurations from 1/4 rack to a private suite. Additionally, Proximity uses electricity from 100% renewable providers. Proximity Data Centres was founded in 2020.
Contact Digital Realty
Proximity Data Centres's leasing focus
Based on the datacenterHawk platform
Proximity Data Centres's data centers
Proximity Data Centres has 2 data centers on the datacenterHawk platform.
Looking for a colocation partner?
Connect with Digital Realty to learn about their colocation offerings.