Footprint
Telmex Triara Footprint on datacenterHawk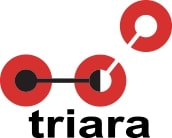 Telmex Triara
Parque Vía 190
Mexico City,
Mexico
The TRIARA Data Centers of TELMEX were designed to provide the Mexican and international market with locations for the hosting of computer equipment of companies and institutions that seek to ensure the maximum possible stability and continuity of their operations. They have state-of-the-art infrastructure to provide harmonious services in four main areas: Uninterruptible power supply, redundant and high-capacity communications, optimal environmental conditions and maximum physical and logical security conditions.
Contact Digital Realty
Telmex Triara's leasing focus
Based on the datacenterHawk platform
Telmex Triara's data centers
Telmex Triara has 2 data centers on the datacenterHawk platform.
Looking for a colocation partner?
Connect with Digital Realty to learn about their colocation offerings.