Footprint
Whipcord Edge Data Centers Footprint on datacenterHawk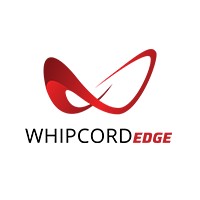 Whipcord Edge Data Centers
75 Horner Avenue, Unit 14
Toronto, ON
Canada
Headquartered in Toronto, Canadian data center provider Whipcord Edge (Previously C15Edge Data Centers) was established in 2014 and focuses on delivering cost-effective cloud, colocation, disaster recovery, and managed services to clients in Canada's competitive data center marketplace. Whipcord Edge's data center is located 15 minutes from Pearson Airport and downtown Toronto and offers full access to carriers through multiple high-capacity fiber networks. In 2Q 2021, C15Edge Data Centers merged with Whipcord to form Whipcord Edge. Whipcord Edge now has their fiber infrastructure across Canada from Vancouver to Toronto and colocation services offered in Alberta and Ontario.
Contact Digital Realty
Whipcord Edge Data Centers's leasing focus
Based on the datacenterHawk platform
Whipcord Edge Data Centers's data centers
Whipcord Edge Data Centers has 1 data centers on the datacenterHawk platform.
Looking for a colocation partner?
Connect with Digital Realty to learn about their colocation offerings.