A pragmatic guide to leasing colocation in Toronto for 2020
---
By

Austin Walker

·

6/18/2020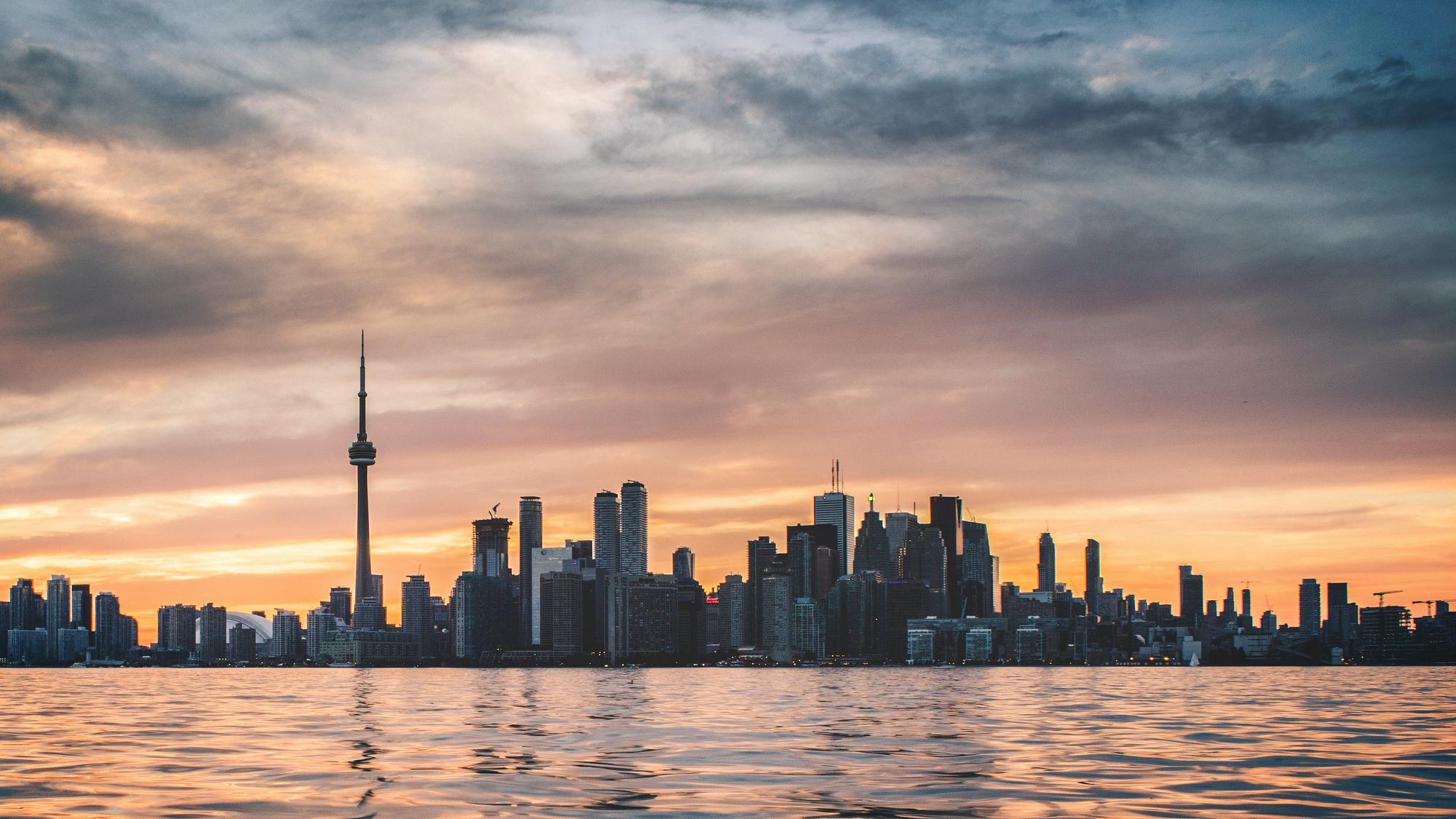 Toronto has solid options when you're looking for colocation. In this article, we break down what you need to know about the market, how to find the best data centers, and the single best tip to help save on colocation costs.
---
If you only read one paragraph of this entire article, read the next one.
Toronto has great options for colocation for both large and small IT infrastructure requirements. If you care about connectivity, data centers in the downtown area can be good fits because they often offer ecosystems rich with fiber, network, and cloud service providers. You can typically get less expensive pricing when looking at options further out from the city center. Regardless of where you choose, the best way to save on colocation is by getting multiple quotes (which you request in less than three minutes). If you're considering other regions in addition to Toronto, you can check out Montreal, New York, Columbus, Chicago, or Minneapolis.
Toronto for smaller deployments
If you're currently housing all of your critical IT infrastructure out of a private data center or on premise in Toronto, the market has numerous options for moving your servers into a dedicated colocation environment without you having to commute to another market.
Canada's telecom companies were the first to provide colocation services as data center development in the Toronto market started. These facilities were retrofit and the services were traditionally best suited for companies smaller infrastructure requirements, which is one of the reasons most Toronto infrastructure requirements remain under 250 kW.
Toronto for larger deployments
If Toronto is only a smaller piece of your larger strategy, there are more than a few unique benefits for colocating in Toronto.
Apart from being the largest city in Canada and one of the largest in North America, people choose Toronto for colocation for one thing: privacy. Since it sits right across the border from the USA, it gives data center users a great location to stay close to the states while also mitigating privacy concerns brought about by the US Patriot Act.
Toronto also serves as the major link for Canada to the global economy and houses a majority of the country's financial institutions.
As the market has matured in recent years and customer requirements have grown in size, we've seen larger data center providers like Digital Realty, Equinix, Q9 and Urbacon start to build out presences in the market to serve those needs.
Where to go in Toronto if you value speed
One of the best benefits of deploying your critical IT infrastructure downtown is how close you'll be to Toronto's carrier hotels. The closer you are to a carrier hotel, the easier and faster it's going to be for you to tap into their broad offering of fiber providers and other connectivity options.
Toronto's primary carrier hotel is located at 151 Front Street West. Several colocation providers have set up shop in the same building, as has the Toronto Internet Exchange (TorIX). If you're going to colocate in Toronto and place a high emphasis on speed, we'd recommend starting your search here.
Toronto also has carrier hotels just a few blocks from 151 Front Street West. These are located at 250 Front Street West and 905 King Street.
There are several facilities outside the city that have mature connectivity offerings to consider as well. Many of them tie back to these carrier hotels or are building out rich connectivity infrastructure on site so you can connect to your preferred network provider now and in the future.
The single best way to save: get multiple quotes
The best ways to save money on colocation services in Toronto is to get multiple quotes at the start of your search.
Even in Toronto, for the same requirements, colocation quotes can vary wildly between providers both in how their structured and their ultimate bottom line. Getting multiple quotes helps unearth this spectrum and will get you get you the information you need to make the best decision.
An easy way to get multiple quotes from different data centers is through our quote request tool, ColoNOW. Where less than three minutes from when you're reading this right now, you can fire off quote requests to multiple data center providers for your specific colocation requirements.
This could be you three minutes from right now, prepped and ready to find the best pricing on colocation.
Here's how it works: You enter your colocation requirements. We match your requirements against our database of Toronto data center providers and their facilities. You select which facilities make sense to get pricing from, click submit, and watch pricing roll into your inbox. Most providers will respond in less than 3 business days but if you send out 5, 10, or even 20 requests you can expect to get a clear picture pretty quickly.
Plus, it's totally free to use. Click the button below to get started and get the information you need to make the right decision.
Get Multiple Quotes For Toronto
Reading a colocation quote

Once you get colocation quotes back from providers you still have a bit of work to do to compare them apples to apples.
Most colocation quotes are broken up into non-recurring charges and monthly recurring charges. As you'd expect, monthly recurring charges are the fees you're going to pay every month. Non-recurring charges are your one-time, upfront costs that usually have to do with getting set up in the data center.
Different providers structure their quotes in different ways. Some quotes come back light on the non-recurring costs but heavy on the monthly recurring fees. Other providers do the opposite. Regardless, you'll want to do a bit of math to figure out your total costs over a few years to get a good sense of which provider is giving you the best deal.
Wrapping up
Again, Toronto has great options for colocation for both smaller and larger deployments. Downtown is where you'll find the carrier hotels and the densest fiber networks.
Regardless of where you go, make sure to get multiple quotes as pricing can vary widely even for the same requirements in the same market.
---