Big Expansion for Infomart Data Centers in Oregon
Capacity added to Infomart Portland is one of the largest expansions in the market for all of 2015.
---
By

David Liggitt

·

11/3/2015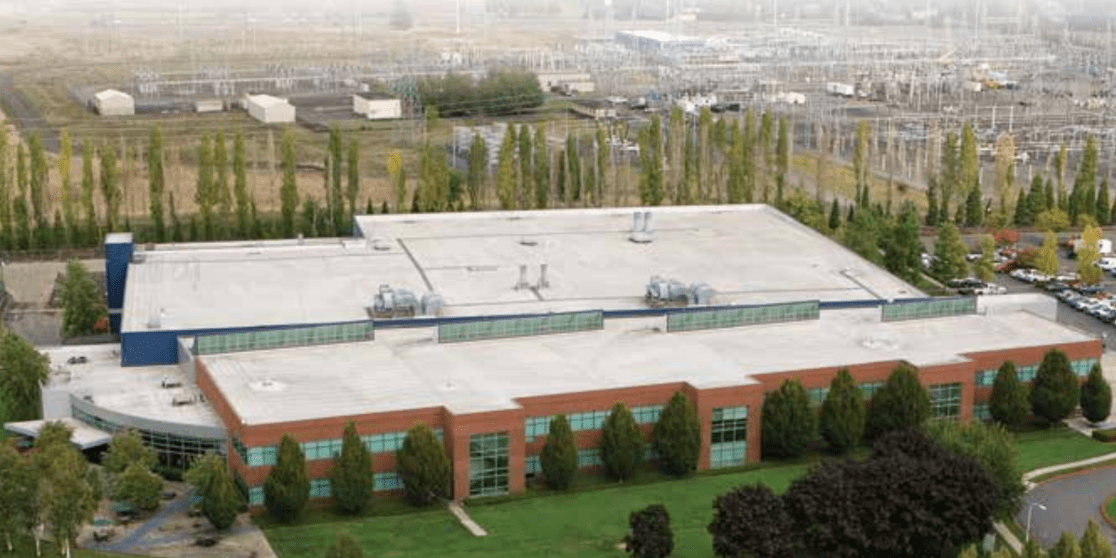 Infomart Data Centers, who recently expanded their Dallas flagship property, is adding an additional 16 MW of critical power capacity to its Portland facility. Infomart Portland is located at 21515 NW Evergreen Parkway in Hillsboro, OR approximately twenty miles west of downtown Portland. The expansion is directly tied to a new global technology customer taking 8 MW of critical load, driving Infomart Portland to 50% occupied. The expansion to Infomart Portland is a phased build out that will include:
Phase I – Adds 4 MW of existing shell space with the ability to accommodate densities up to 30 kW/rack (scheduled for completion in March 2016)
Phase II – Adds 12 MW of power and a new 100,000 SF building adjacent to the existing data center (scheduled for completion before the end of Q1 2016)
Once the phased expansion is complete, Infomart Portland will be one of the largest data centers on the West Coast, with a total of 24 MW of critical power capacity in 350,000 SF.
Why Data Center Users Find the Portland Market Attractive
Although Portland is considered a secondary data center market (especially compared to nearby large primary markets Seattle and Northern California), data center users increasingly find the market attractive. Portland's numerous advantages for data centers include:
Access to clean, low-cost power – Portland General Electric (PGE) is the main power provider in the area. PGE is known for having a large amount of hydroelectric power available at lower than average rates. Data center users also benefit from the robust electrical infrastructure added over the years for the market's largest employer, Intel
Robust telecommunications Infrastructure – In addition to existing telecommunications infrastructure, two major undersea network cables have recently landed in Hillsboro, OR. This enables faster access to network and cloud computing engines in China, South Korea, Taiwan, and Japan
Tax incentives – Companies leverage Oregon's lack of sales tax along with the property tax exemptions earmarked for companies that build in special tax havens called "Enterprise Zones" in Portland's suburbs. Enterprise Zones in Beaverton, Hillsboro, and The Dalles spurred the building of massive data centers in the market
Lower Seismic Threat – Compared to other West Coast markets, the seismic threat in the greater Portland area (where a weak, non-damaging 3.3 magnitude earthquake in 2014 was the first one recorded of a similar magnitude in the area since 2004) ranks less than Seattle and California's data center markets
Other Activity in the Portland Data Center Market
Infomart Data Centers are not alone in their expansion of data center facilities in the Portland market. Here's a snapshot of data center provider activity in the area that datacenterHawk has tracked over the past twelve to twenty-four months:
ViaWest – Announced 3Q 2015 delivery of their Brookwood Data Center, which will provide up to 18 MW and 138,000 SF of critical power and space at full completion. Initial delivery of the site included 50,000 SF of commissioned data center space; ViaWest operates one other data center in Hillsboro, OR


T5 Data Centers – Shortly after completing a large transaction with Comcast in Q3 2014 to build a single tenant data center facility on their campus, T5 began construction of an additional 9 MW and 110,000 SF (at full build) of commissioned data center power and space
In addition, Digital Realty completed a custom data center building for NetApp in 2011 and are now in the process of integrating the Telx assets from their recent acquisition. Colocation provider EdgeConneX has a presence in Hillsboro, and cloud providers Green House Data and Opus Interactive have data centers in the Portland market. Add the Infomart expansion to the rest of the region's activity and you get a good indication of the Portland data center market's continued health and growth.