Why Data Center Providers Are Bullish on DFW
A stock market drop points to a bear market on Wall Street but the 223 MW of planned power points to bullish data center development in DFW
---
By

David Liggitt

·

8/24/2015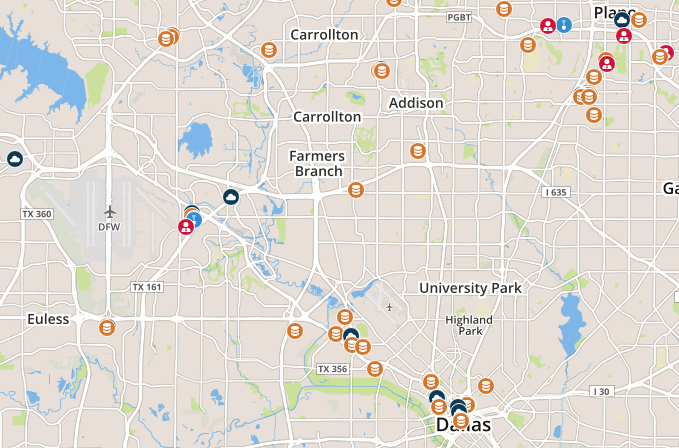 Two hundred and twenty-three megawatts. That's the planned data center critical power pipeline for the Dallas /Fort Worth (DFW) market. Not commissioned, available or under construction. Planned.
While Monday's dramatic drop in the stock market points to a bear market on Wall Street, the 223 MW of planned power points to bullish data center development in DFW.
There is a big difference between planned and built capacity. Simply because a data center provider announces a development or has land "under contract" doesn't mean they will build. In addition, it's rare to see speculative building in the data center market like we do in traditional real estate markets because of the large amount of capital needed. Yet we see data center providers gearing up for continual development in DFW–a clear sign the area is a bull market. There are five key reasons why the DFW data center market keeps growing:
Strong business climate – DFW is home to over 100,000 businesses with an economy that expanded 5.7% last year (the seventh best in the United States)
Competitive colocation and cloud environment – A large number of qualified operators deliver facilities, services, and expertise to the region's many companies who outsource IT infrastructure
Reasonable electricity cost – Compared to other large markets, power in the DFW metro area is relatively inexpensive
Robust infrastructure – DFW's investment in both electrical and telecommunications infrastructure is an advantage for the area
Tax abatement incentives – The State of Texas passed legislation in 2013 to grant tax breaks for large colocation and enterprise users
The combination of these business-friendly attributes have attracted a significant amount of development recently. Here's an example of some of the activity taking place:
RagingWire – A new entrant to the market with coastal data centers, RagingWire views DFW as a strategic, central location for their next site. They're purchasing a 42-acre land site in Garland (on Richardson border) that, at full build-out, would create a 1M SF campus of five buildings, with 16 MW of data center capacity each
T5 Data Centers – Announced a new 300,000 SF multi-story building near Dallas' urban core directly next to a substation. To meet increasing user connectivity needs, the site will be positioned as a telecom hotel, capable of producing 8 – 12 MW of critical load. In addition, the company just signed a deal with Equinix that essentially wrapped up activity at their Plano data center (other than a small amount of sublease power/space). Expansion opportunities exist at the site directly to the west
Ascent Data Centers – This St. Louis, MO-based colocation provider is under contract to acquire a 27-acre site to build its first data center in the DFW market. Ascent plans to offer preconfigured suites up to 25,000 SF of data center space but will build to suit based on a tenant's specifications. Future expansions could bring the total building size at the site to 512,000 SF
Digital Realty – The largest wholesale data center provider in the world is also the largest data center provider in the DFW market. They've delivered over 40 MW of critical load in multiple buildings at their 68-acre campus in Richardson since late 2010. They've recently completed 907 Security Row, a 140,000 SF data center designed for 8.4 MW and 70,000 SF of data center space at full build. The campus has an onsite, private substation with plenty of additional power
CyrusOne – The company's world headquarters in DFW is also home to their 670,000 SF flagship data center facility. The provider has developed four data halls (typically 4.5 MW and 55,000 SF each) and can deliver another three in the same footprint
QTS – They are in the middle of developing four data halls at their data center in Irving. QTS can deliver an additional four data halls, and has room on the site to build an additional 650,000 SF data center and up to 36 MW. Power is being provided from their onsite 140 MVA substation
Aligned Data Centers – Another new entrant to the DFW market, Aligned is developing a data center at 2800 Summit, a 16-acre site in Plano. The initial phase features 100,000 SF of data center space that can deliver up to 5 MW of critical load with the capability to deliver much more power/space in the future
Other active providers in the market: CenturyLink, Cologix, Compass, DataBank, Equinix, Infomart Data Centers, Internap, Stream, TierPoint, and ViaWest
The DFW data center market is unique because the barrier to entry is still low. Compared to other top data center markets (e.g. Chicago, New York City, Northern New Jersey, and Northern California), building and operating a data center in DFW typically costs less. DFW is a data center bull market for the foreseeable future.