What Companies Must Consider Before Moving to the Cloud
Rethinking the design of your legacy mission-critical apps and business processes for a successful cloud migration.
---
By

David Liggitt

·

9/22/2015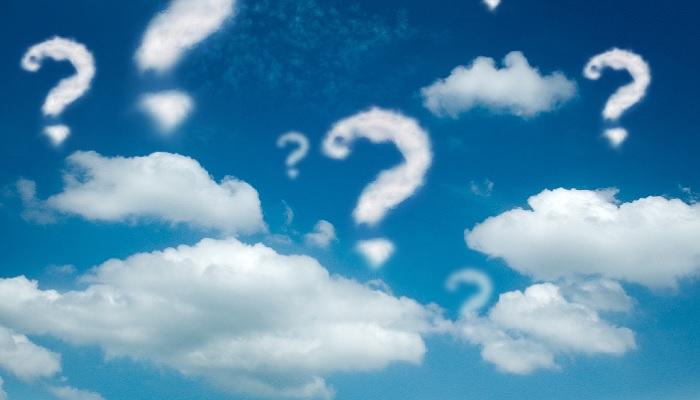 At a high level, "the cloud" is when physical IT assets such as computer servers and network routers are shared as virtual resources with multiple users over the Internet. Virtual IT resources in the cloud can have several advantages over their counterparts. Many companies recognize the value in moving their on-site server resources (usually in the form of on-site data centers) into the cloud for three reasons:
Outsourced, pay-as-you-go IT – The cloud offers mission-critical resources that dynamically scale to meet changing business demands
Maximized business value – Moving IT to the cloud enables the company to focus their resources on growing their business rather than building and maintaining on-site data centers
Decreased total cost of ownership (TCO) – Abstracting an on-site data center into the cloud can often result in cost savings for the company
In an effort to do more with less, CIOs need to consider all options. When moving any physical resources into the cloud, it is crucial for companies to rethink the design of their mission-critical apps and business processes.
Let's use the scenario of a company's custom application for manufacturing a widget. Over time, the widget-manufacturing app grows from a small app run on a computer on the factory floor to one that requires multiple servers in an on-site data center. To lower costs, the company wants to shut down their expensive on-site data center and house the app in a cloud environment.
This is a common scenario and companies are smart to avoid thinking of the cloud working the same way as their on-site data centers. The key difference between the cloud and an on-site data center environment is the on-site data center is a zero-sum environment. The cloud can dynamically allocate the company's virtualized resources to balance performance for their manufacturing app. In the zero-sum environment of an on-site data center, companies buy specific hardware sized to run far ahead of actual demand to run their manufacturing app. But what happens when the company grows and more computing power is needed to maintain the app's performance? Within the zero-sum environment, the company must scramble to either repurpose a server in their hardware setup within the data center or buy more hardware. Conversely, if the company experiences a lull in business, much of the purchased on-site data center hardware sits idle–a tangible waste of money. The value of cloud IT and apps is that they automatically scale up or down to meet business demands.
Amazon, IBM, Microsoft, and other vendors deliver many options for companies migrating legacy IT resources into the cloud. However, the paradox is that some companies can't spend the time and money to redesign their legacy apps into a time/money-saving cloud version. One option is for companies to use products from Citrix and VMware to run their legacy IT resources inside a "virtual machine" (VM). These VM-based solutions allow legacy apps to run "as is" in the cloud, enabling a company to get at least some of the cloud benefits, such as lowered TCO.
For companies that want to go "all in" and migrate everything to the cloud, one option is to work with cloud vendors who offer end-to-end consulting services. CenturyLink, HP, and Rackspace can partner with companies to evaluate legacy IT resources and redesign apps and processes to fit into the cloud. At datacenterHawk, we track data center providers in the top North American markets along with the cloud providers that offer the value-added services that make cloud migrations easy.
Whether a company chooses a phased or all in move to the cloud, success requires due diligence, planning, and effort. Find good partners with access to current market data to get the most out of your migration.