Data Center Supply Growth in North America and Europe
---
By

Jacob Fricks

·

4/5/2022
Data Center Supply Growth in North America and Europe

North America is the largest data center region globally, with over 6000 MW of commissioned power. The unprecedented growth over the past few years results from businesses adopting cloud solutions. North America has led the charge with a 17.5% year-over-year growth rate in commissioned power, with Europe following closely behind at 15.5%. While Europe is still half the size of North America, the growth has stayed relatively even as companies transition to support the demand and explore the innovation of AI and entrance into the metaverse.
Power constraints and government regulations are among the leading factors in the challenges behind data center development. Large markets like Northern Virginia and London are seeing challenges when obtaining government approval to keep up with the demand. Secondary markets with more inexpensive land and favorable government regulations are positioned to attract demand also.
European YOY Supply Growth Compared to North America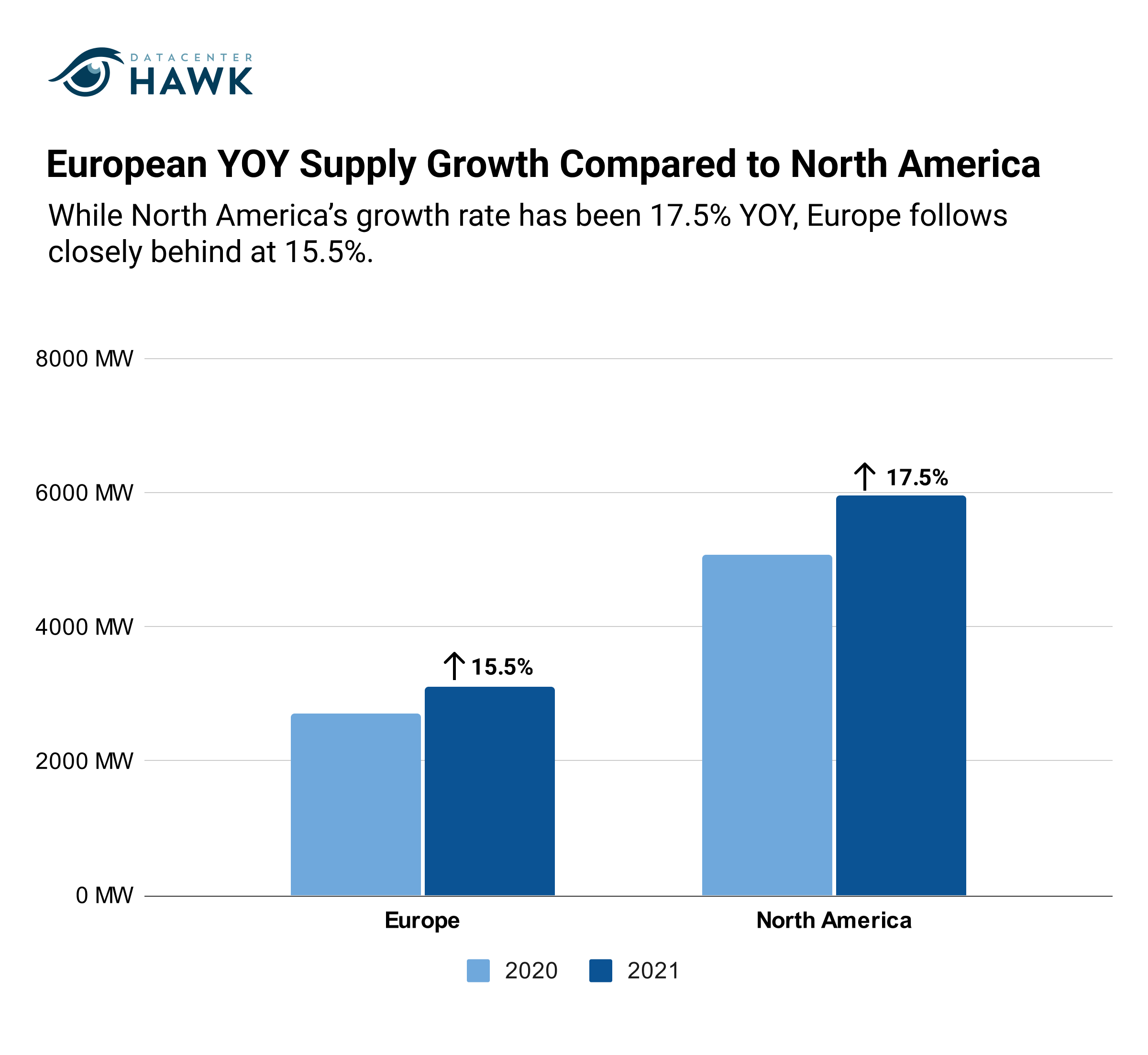 In North America, secondary markets are seeing a larger increase in commissioned power vs primary markets. The Portland market increased 106% year-over-year from 2020 to 2021 and Salt Lake City increased 55%.

Commissioned Power Growth in North America Markets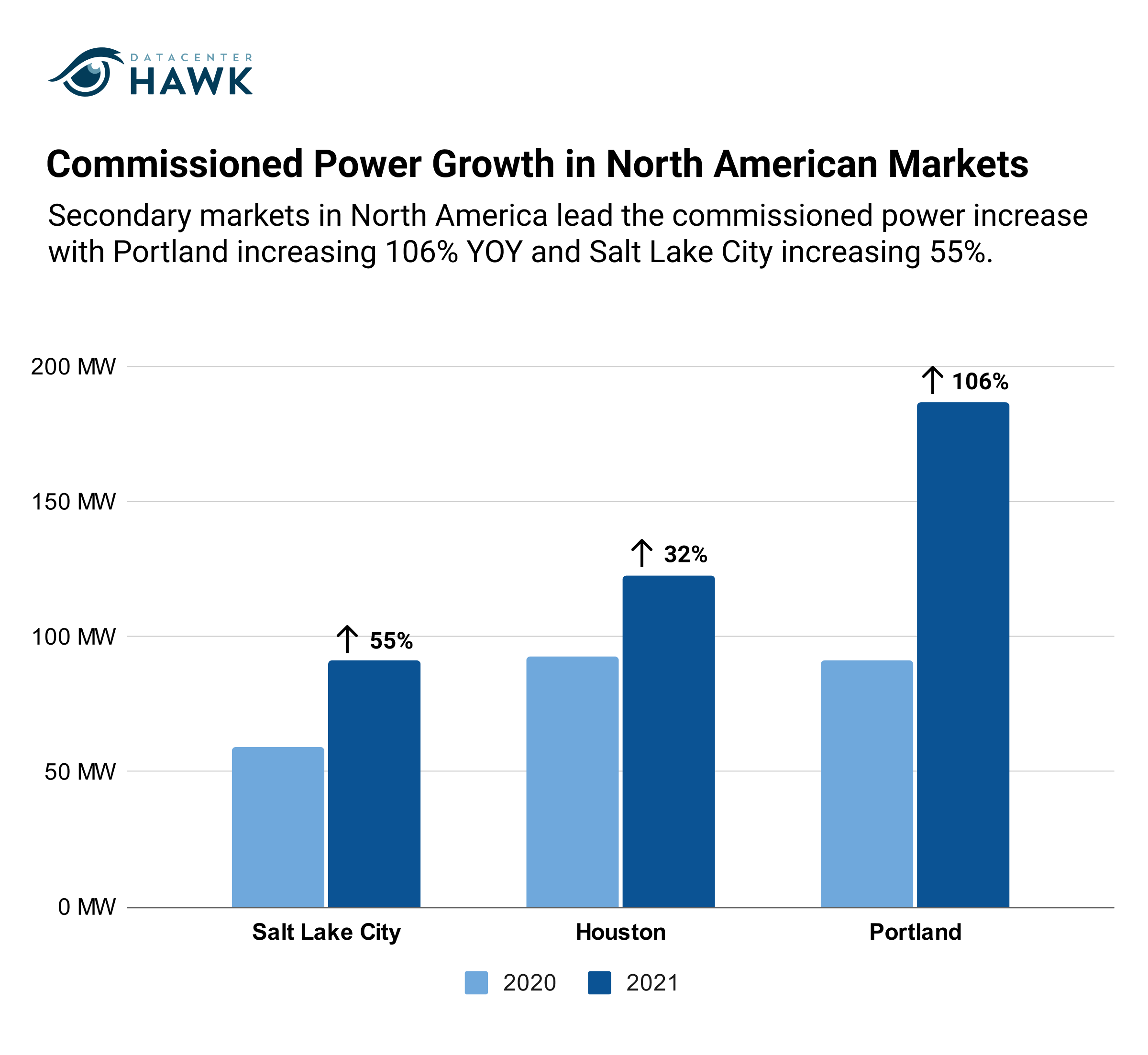 Europe shares a similar story with secondary markets, accounting for two of the top three spots for markets with the largest increase of commissioned power. The Milan market increased 29% year-over-year and Berlin increased by 27%.

Commissioned Power Growth in European Markets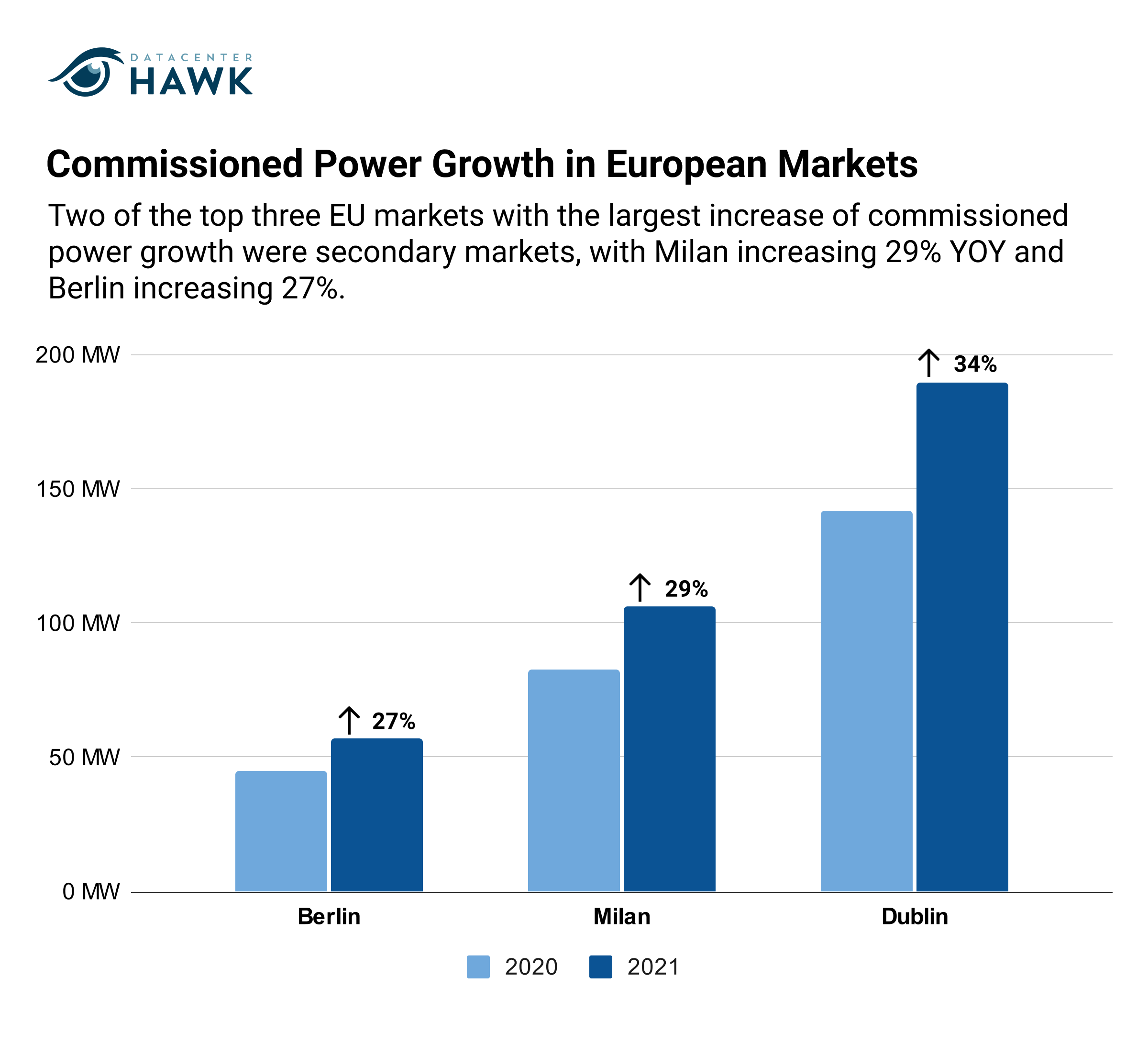 Overall secondary markets are positioned to grow substantially as they can offer less expensive and more readily available land, cheaper power, and favorable tax incentives compared to some of the larger primary markets.
---