Hyperscale Demand Grows in Secondary Markets
---
By

Jacob Fricks

·

9/1/2022

With the shortage of available land and increasingly strict government regulations, large data center users are searching for available land, power, and tax incentives while remaining competitive. While demand continues to grow in primary data center markets, large growth is also occurring in secondary markets. Cloud service providers are no exception, as many have decided to set up large campuses in secondary markets, such as Omaha, NE, Des Moines, IA, and Boardman, OR.
Tax incentives are one of the leading reasons large data center users locate in secondary markets. These geographies are typically more aggressive with these tax incentives in efforts to lure large company logos to their market. Larger cities have historically provided smaller incentive packages to data center users because they have more interest from other lines of types of businesses.

Hyperscale User's Commissioned Power In Secondary Markets Over Time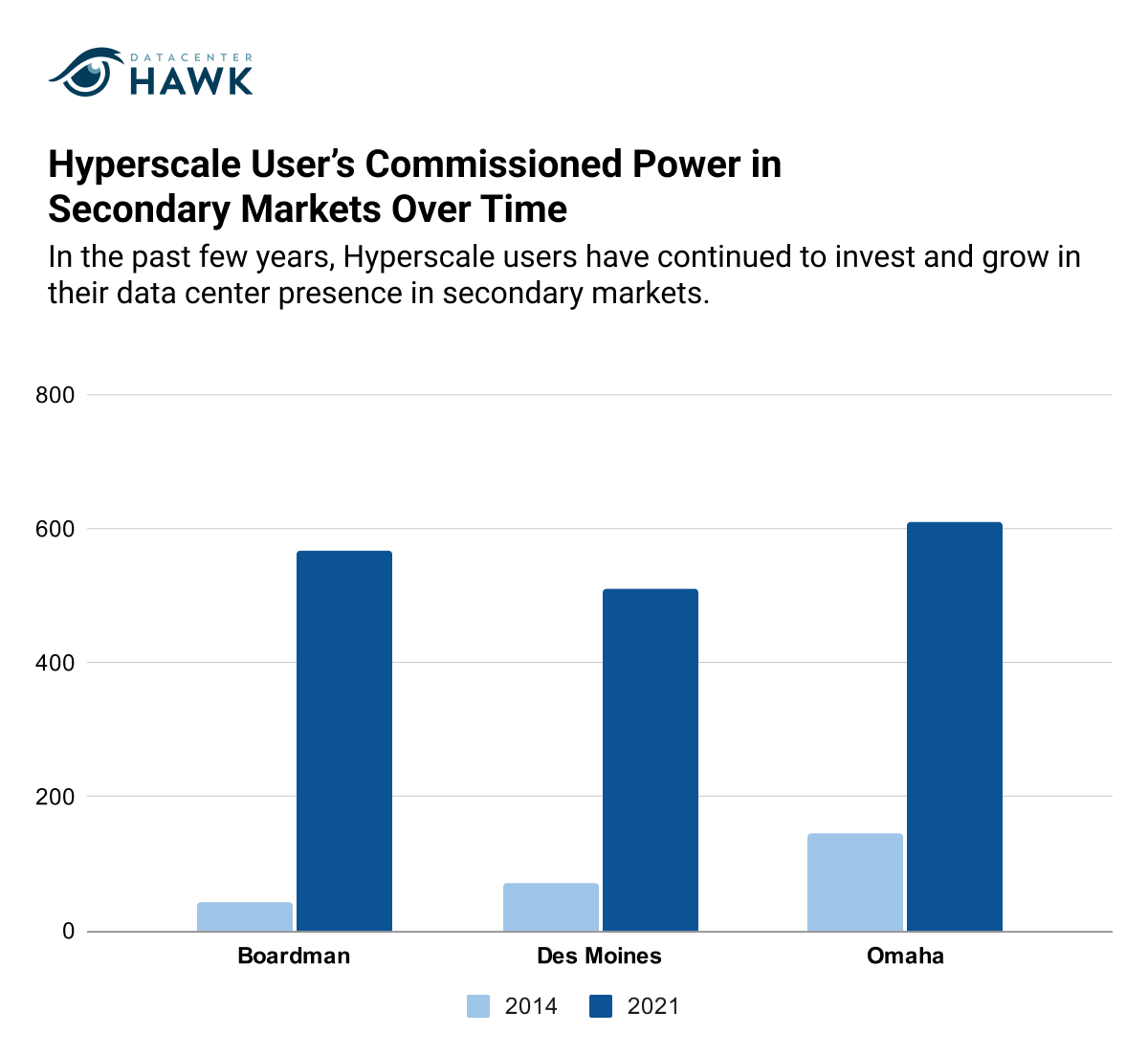 Land cost in secondary markets differs significantly from primary data center markets. For example, the average price for one acre in Northern Virginia is over 20 times more expensive than the average of the 3 secondary markets mentioned above. Secondary markets also are attractive because of land availability, less expensive power cost, and a suitable water supply to cool equipment.
Notable Hyperscale User Land Transactions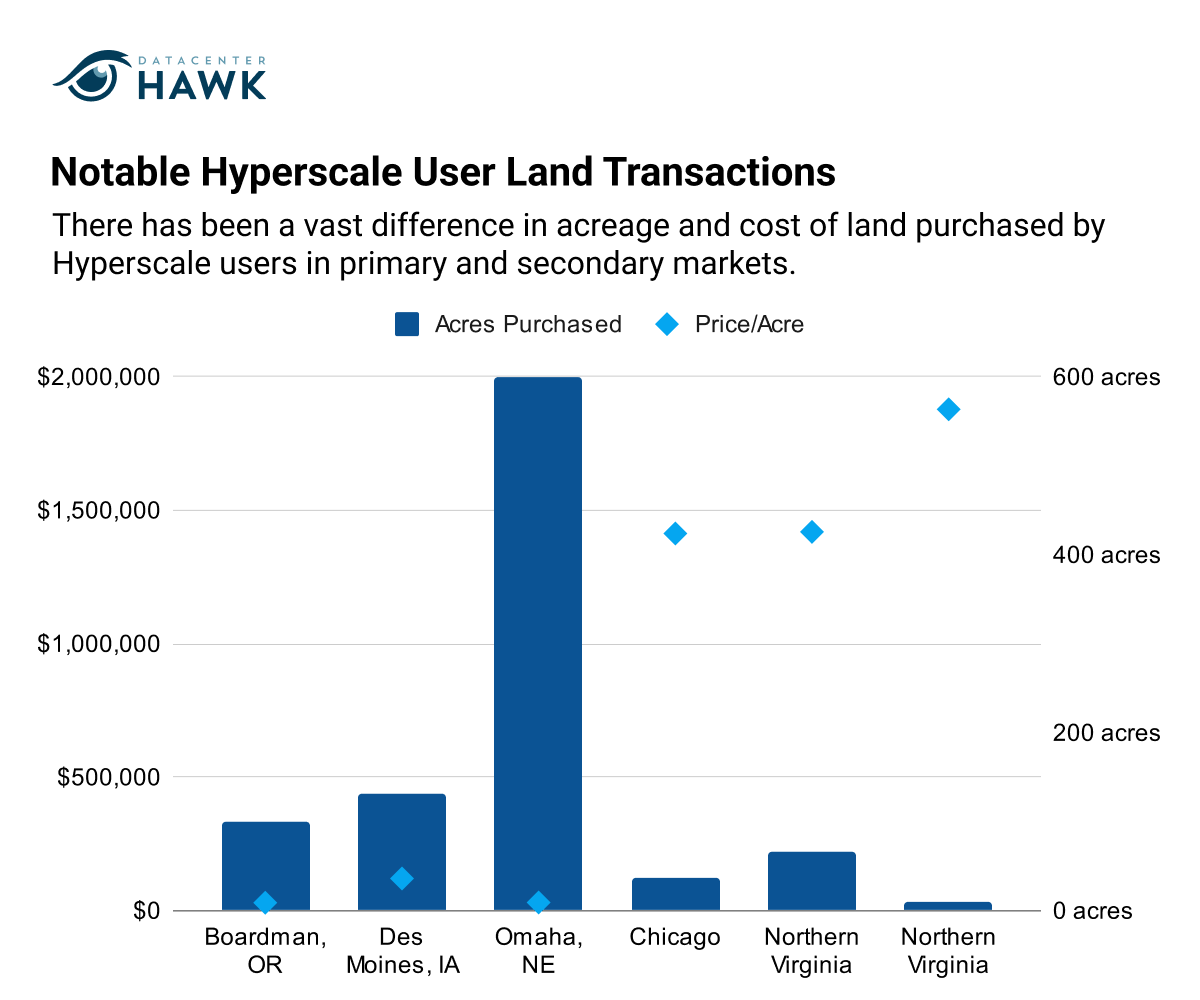 Hyperscale users find success in secondary markets because they operate key components of their businesses in these locations. These landsites provide a path to future growth from both a power and building perspective that is hard to obtain in primary markets.
Data center operators looking to capitalize on hyperscale growth are paying more attention to secondary markets. Areas like Quincy, WA, Minneapolis, MN and Salt Lake City, UT are examples of areas that are attracting both hyperscale users wanting to own and operate their own facilities and data center providers positioning themselves to accommodate future growth.

---